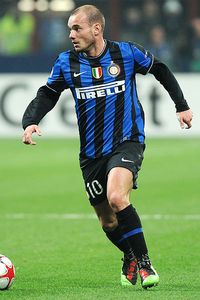 Before I reveal my picks here, I want to applaud David Zirin of "The Nation" for rightfully putting "Washington Times" sports reporter Thom Loverro in his place.
On a sports talk show in reference to Team America's win over Algeria in the qualifying round last week (before the U.S. team lost to Ghana in the round of 16), Loverro said the following about Algeria: "When I think of Algeria, all I think about are terrorists and Abbott and Costello movies."
Like Zirin, I am sickened by such comments and they certainly don't reflect the views of all Americans. Similarly, Andrew Sullivan of "The Atlantic" reported that some demented person hacked the Wikipedia page for Ghana after they defeated Team America 2-1 in extra time on Saturday and used an epithet against the west African country.
There is absolutely no place for this sort of thing in today's world whatsoever.
As for my picks, like Zirin who said he believes Argentina will win The World Cup, I am also picking Argentina to win it all even though I really like Germany (who they place next) especially the star Turkish-German soccer player Mesut Ozil who is just 21 years old.
My other picks are Holland (over Brazil!), Spain and Uruguay.
The Dutch player Wesley Sneijder is pictured above. He has lead Team Holland in scoring so far, including the first goal in The Netherlands' 2-1 win over Slovakia on Monday.